Log in to your SendPulse account and go to the "Messengers" tab.
Click the "Connect channels" button.
Sign in with Facebook to create your first bot.
Select group pages for which you want to create chatbots.
Click "Enable" opposite a group to enable a chatbot.
Subscribe to your chatbot so that you can send yourself automated messages and campaigns to test them.
Now check your Facebook messages — when new users subscribe, the bot sends them the welcome message.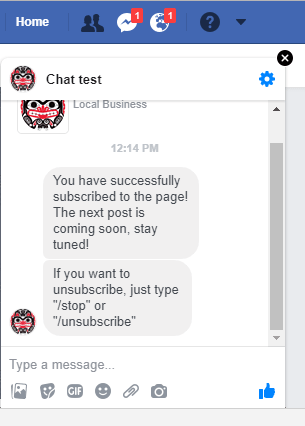 You can use the service free of charge. With a free pricing plan, you can send chatbot campaigns to an unlimited number of subscribers and connect a maximum of three chatbots. There is also a limit for messages — you can send 10,000 messages per month. This is the total number of automated messages and mass campaigns that can be sent from all bots that are connected in your SendPulse account.
If you need to connect more than three bots, or send more than 10,000 messages per month, upgrade to a paid pricing plan.
Last Updated: 27.11.2020